SPONSORED CONTENT : Hyosung Presents New Sustainable Textile Solutions at Functional Fabric Fair
Committed to investing in continuous innovation, Hyosung will introduce its latest sustainable textile solutions at the Functional Fabric Fair, Portland, OR on April 4 -5, booth 1413A.
Highlighted will be Hyosung's new USDA and SGS-certified creora® bio-based Black elastane partly made with renewable resources, providing reduced carbon emissions compared to production of conventional elastane. In addition, the company will also launch its 3rd party-certified, 100% recycled creora® regen Black elastane, delivering water-saving options for a more sustainable production process. Both fibres provide a deeper, darker black color to help eliminate grin-through, together with the same powerful stretch and recovery benefits as its conventional creora® Black elastane.
"Several brands approached us to develop a dope-dyed Black elastane with the additional benefits of being partly made from renewable resources or 100% recycled", said Simon Whitmarsh-Knight, Hyosung Global Marketing Director - Textiles. "So, it made perfect sense take the technology used to make our successful creora® Black elastane and add it to our creora® regen and creora® bio-based elastane to meet our customers' diverse needs."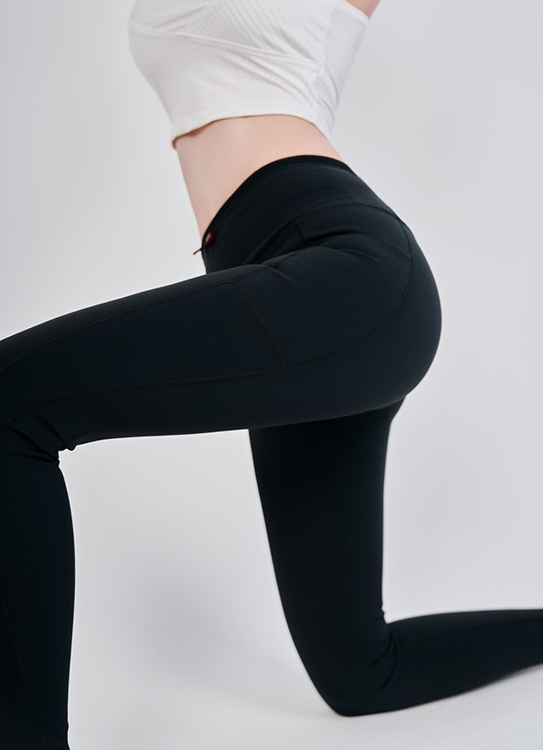 Also at the show, Hyosung will present fabrics from global mill partners developed with its new regen ocean, a GRS-certified, 100% recycled nylon made from discarded fishing nets and other reclaimed nylon waste. Hyosung conducts an extensive collection, chemical recycling, and creation process to produce exceptional-quality yarn that meets brands' performance expectations and contributes to their corporate sustainability goals.
"Cleaning up our oceans is critically important for the health of our planet", said Whitmarsh-Knight. "With our ocean-based recycled fibre offering, brands can produce fully traceable eco-friendly products that are in line with their sustainability objectives and convey a compelling message to consumers."
To better help product developers and designers envision products made with Hyosung's comprehensive range of performance fibres, Hyosung will have a broad assortment of fabrics and concept garments developed by its Fashion Design Center (FDC) on display. In addition to creora® regen Black elastane, creora® bio-based Black elastane and regen ocean, other featured yarns include:
creora® regen: 3rd party-certified, 100% recycled elastane
creora® bio-based: elastane made with 30% renewable resources
creora® color+: acid/reactive dyeable elastane
regen xanadu: made with a blend of recycled post-consumer PET and corn-based materials
creora® EasyFlex: soft stretch elastane for exceptional comfort
About Hyosung
Hyosung is a complete sustainable textile solutions provider that produces world-class products, providing continuous innovation to the textile industry. Hyosung's creora® elastane is the world's largest elastane brand, supplying the broadest range of stretch fibre offerings supported by exceptional technology and quality. Hyosung's specialty nylon and polyester provide functional and sustainable fibre solutions that are essential to today's dynamic textile market. Visit our blog at blog.hyosungtnc.com for all the latest trend, event and product updates. Hyosung can also be found on Instagram @hyosung_textiles  and on LinkedIn at Hyosung Performance Textiles.