Much has been written and discussed about the potential for overseas producers in the Chinese textile industry. But what should functional fabrics suppliers in particular be thinking about when considering whether to enter this market? As previous participants of Intertextile Shanghai Apparel Fabrics, the likes of DuPont, Far Eastern New Century, Invista, Nilit, Nylstar, Thermore, Toray, Toyobo and Unifi can vouch for the endless opportunities that exist in China.
Here are the top 10 reasons why functional fabrics suppliers should be considering the Chinese market.
China's sportswear market to overtake luxury goods by 2020
The sportswear boom sweeping the global apparel industry hasn't escaped China. According to Euromonitor International, sales of sportswear in China increased 11% in 2016, and with double-digit increases through to 2020 expanding the market to USD 42.6 billion, this will see it overtake the luxury goods market within three years. Visitor figures for the 2016 spring and autumn editions of Intertextile Shanghai Apparel Fabrics support this trend also, with around 20% of the 70,000+ trade buyers at each edition sourcing functional and sportswear fabrics.

World's biggest millennial population
One reason for this is China's millennial population. A 2015 report by Goldman Sachs noted China had 415 million millennials – those born in the 1980s and 1990s. The millennial generation in China is more in-touch with overseas trends, is more consumption-focused and has greater spending power. Particularly for this age group, the global athleisure fashion movement coincided with a healthy lifestyle trend in the country which has led to high sales of activewear and outdoor wear, particularly overseas brands.

As in the West, activewear is not just for exercise
An Activewear Study conducted by the Cotton Council Intl and Cotton Inc revealed that Chinese also wear activewear for running errands (40%), shopping (42%), around the house (39%) and out to eat or a movie (33%).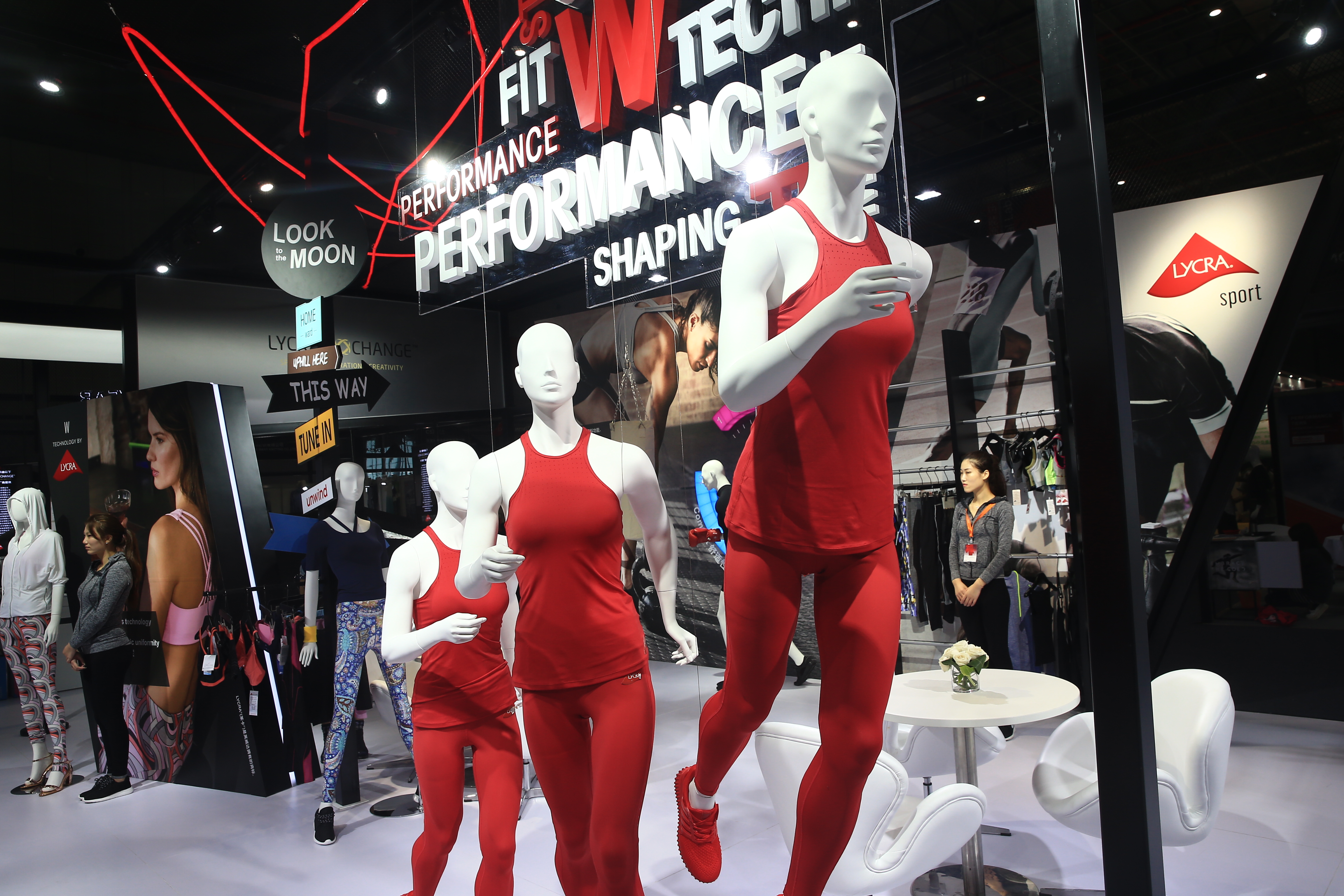 Higher spending on garments
In the first quarter of 2017, the per capita real disposable income of urban Chinese grew 6.3%. Some of this extra income is being spent on garments, with urban Chinese spending around 7% of their disposable incomes on garments each year, around double what U.S. consumers spend. In addition to increased spending, higher incomes also lead to greater rates of participation in leisure activities and sports, Morgan Stanley reported.

Growing affluent population
The sector of the Chinese consumer class more likely to spend on quality overseas products is also rising. China was expected to have 16.5 million affluent people – those with investible assets of between USD 87,700 and USD 877,000 – by the end of 2016 according to a report by Forbes China. And even with the slowing economic growth in China over the past few years, most international exhibitors at Intertextile Shanghai Apparel Fabrics noted that the demand for quality and innovative overseas products continued to rise.

It's not just the big cities
According to an HKTDC Research Report, domestic sportswear brands such as Li Ning Anta, Qiaodan, 361 Degrees and Xtep are dominating the second-tier and lower-tier cities, while international brands such as Adidas, Nike and Puma are mainly concentrated in first- and second-tier cities. However, Adidas and Nike are adjusting their strategies to pay more attention to third- and fourth-tier cities throughout the country.

Sport as a government strategy
Greater economic wellbeing is leading to an interest in new leisure activities in China, especially sports, while accelerating pace of life and growing work-life pressures have also boosted participation in outdoor activities. This is also encouraged by the government, who are looking to deal with rising health problems such as obesity and diabetes, as well as increase interest in sports before the Winter Olympics in 2022, hosted by Beijing. Recent policies include the 2016-20 National Fitness Plan and the 13th Five-Year Plan for the Development of Sports Industry, while the Chinese president announced plans in 2014 to make the country's 'sport economy' the world's largest at USD 850 billion by 2025.
And another 13th Five-Year Plan
Given the importance of the textile industry to China, the government's 13th Five-Year Plan for the Development of China's Textile Industry has a strong focus on quality, variety and branding of textile products.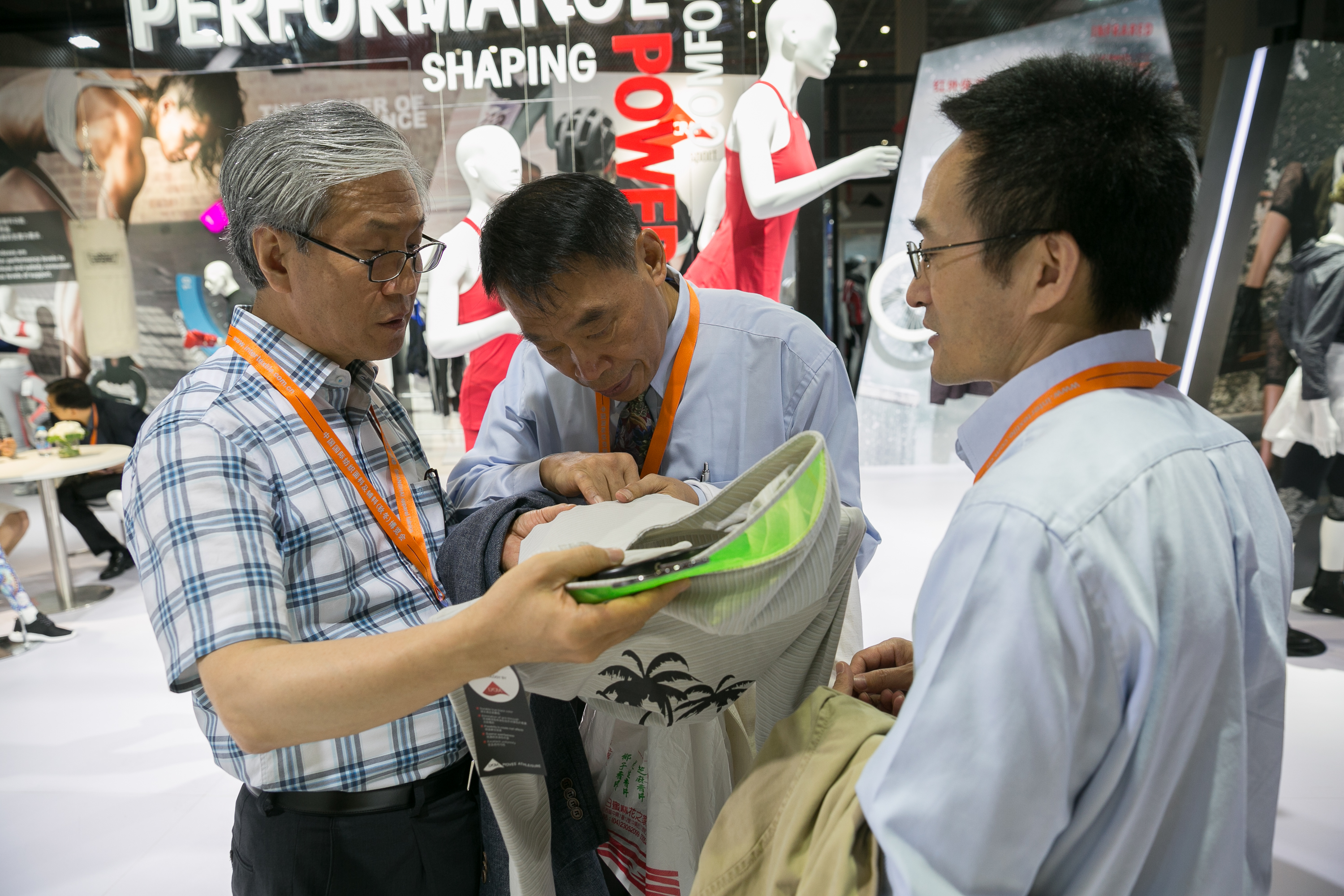 Made in China means quality
Through China's Made in China 2025 national strategy, manufacturers are being encouraged to away from low value-added activities to medium and high-end operations. In the textile industry in particular, this presents opportunities for overseas producers of innovative fabrics to partner with Chinese manufacturers.
Innovation to survive
Not only are consumer trends encouraging China's garment sector to innovate, but so is the intense competition and falling profit margins that the industry faces. Garment producers are now forming partnerships with functional fabrics providers to cooperate on innovation, and with Intertextile Shanghai Apparel Fabrics held alongside CHIC, China's largest garment fair, there is no better place to explore these opportunities for yourself.