Emeryville – Biotechnology startup, Bolt Threads, is set to unveil its first-ever commercially available apparel which is said to be made from 100 percent synthetic spider silk. The company has also engaged with a new industrial-scale production partner and will now increase throughput to roll out more consumer products. 
Speaking ahead of his presentation panel at the South by Southwest (SXSW) design and technology conference in Austin, Texas, Bolt's CEO and co-founder, Dan Widmaier, said: "We wanted to demonstrate the reality of a completely new way of manufacturing textiles, one that has nearly unlimited potential for innovation; and also produces a sustainable product.
"Over the past seven years, a team of dozens of scientists, engineers, technicians, and designers, has worked tirelessly to get us to this milestone. We're proud and excited about this achievement and what we think it means for the future of textile production." 
To mark this latest advancement towards mass production, Bolt is releasing a limited edition of 50 neckties made from its synthetic spider silk. The ties use proprietary formulation fibres, and are manufactured using standard industrial knitting and weaving machines. Bolt is currently using conventional dyestuffs, but says it is also exploring alternatives on the market, as well as developing new colouring technologies. 
The limited-edition unisex ties will be made available for the public to purchase on the company's website via a lottery, which runs from 11-14 March. Bolt says this will be the first in a series of strategically planned product launches.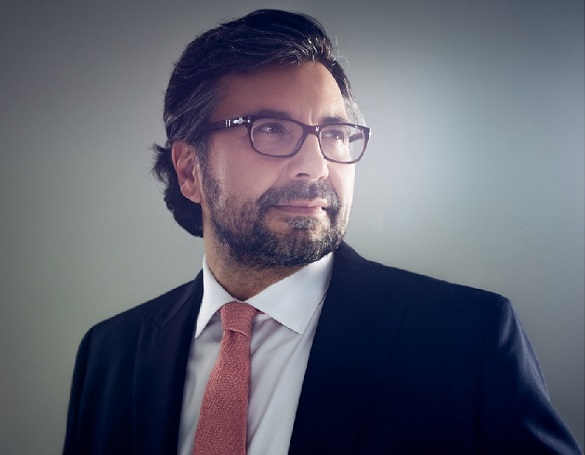 "We wanted to produce a festive, memorable item, and one that is traditionally made of silk," Bolt's co-founder and chief scientific officer, David Breslauer added. "The tie commemorates our achievement of scale-up and routine production. However, we have a lot of scope and plans in the pipeline for product development. Presently, we are looking at fibres for functional outdoor and consumer apparel, but we do intend to launch our own brand in due course – so we are very excited about what 2017 holds for us!" 
Scale-up
Founded in 2009 by Widmaier, Breslauer, and Ethan Mirsky (also vice president of operations), Bolt Threads was born out of a curiosity about natural spider silk and the idea of engineering novel protein materials. The company says its mission to produce sustainable performance fabrics for commercial use has been enhanced by increased understanding of molecular biology fundamentals; which alongside the ability to perform experimentation at high-throughput using its own proprietary technology, has elevated its ability to improve the costs of silk production. 
In 2015, Bolt moved from a business incubator space in San Francisco, to its own custom-built 32,000 square-foot facility in Emeryville, California, where it now employs a workforce of 80 people. The company attracted private investment and launched from stealth during the same period.
Last year, Bolt announced a US$50 million round in series C funding, along with a partnership with outdoor retailer, Patagonia. 
"Given that spider silk is stronger than steel on a per weight basis, it's an easy assumption to focus on the fantastical properties of spider silk," Breslauer added, "however, in reality, this is a fibre that makes a yarn which is very similar to silkworm silk. It's true, we're developing an entirely new method of yarn production, so we have the benefit of not having to make incremental changes to a legacy system, but instead have a much wider palette of options so we can choose the cleanest option at every step." 
Bolt says lower costs for synthesising DNA has allowed it to increase the number of genetic constructs it makes and tests. While DNA assembly and editing techniques have also progressed significantly - the CRISPR gene editing tool, which is noted for its precision, is claimed to have revolutionised the field. Bolt is still finalising its production processes, which are based around large scale yeast fermentation, and will complete a lifecycle analysis before issuing an update on concrete claims.  
However, the major factor in the startup's growth, Breslauer highlights, is its ability to scale its output, which sets it apart from other new players in the emerging synthetic biology sector. 
"Lots of companies have tried, and undoubtedly have the ability to closely mimic silk created in nature," he said. "However, we are now able to produce (our fibre) in metric tons of capacity for commercial production; and by doing so, we believe we are pioneering more sustainable and non-toxic processes for textile manufacturing."
Web: www.boltthreads.com