WAKEFIELD – MCL Global, the leading B2B publisher of magazines, websites and textile industry reports has today launched a new publication for the global technical textiles market. Textile Evolution (T.EVO) is an innovative, groundbreaking publication, which will provide a unique take on the rapidly evolving technical textiles and high performance apparel sectors. It is already set to become the new industry voice of textile innovation.
The printed bi-monthly T.EVO magazine to accompany this new website will be launched in May at the Techtextil event in Atlanta, USA, and once again cements the reputation of MCL Global as the fastest growing B2B publisher in the textile industry with a proven track record of bringing new high quality textile publications to market.
MCL already publishes Ecotextile News, Knitting Trade Journal, Sustainable Nonwovens, EcoComposites, The Green Guide to ITMA, Textile Standards & Legislation as well as being the brand owner of Planet Textiles – the leading event on textiles and sustainability.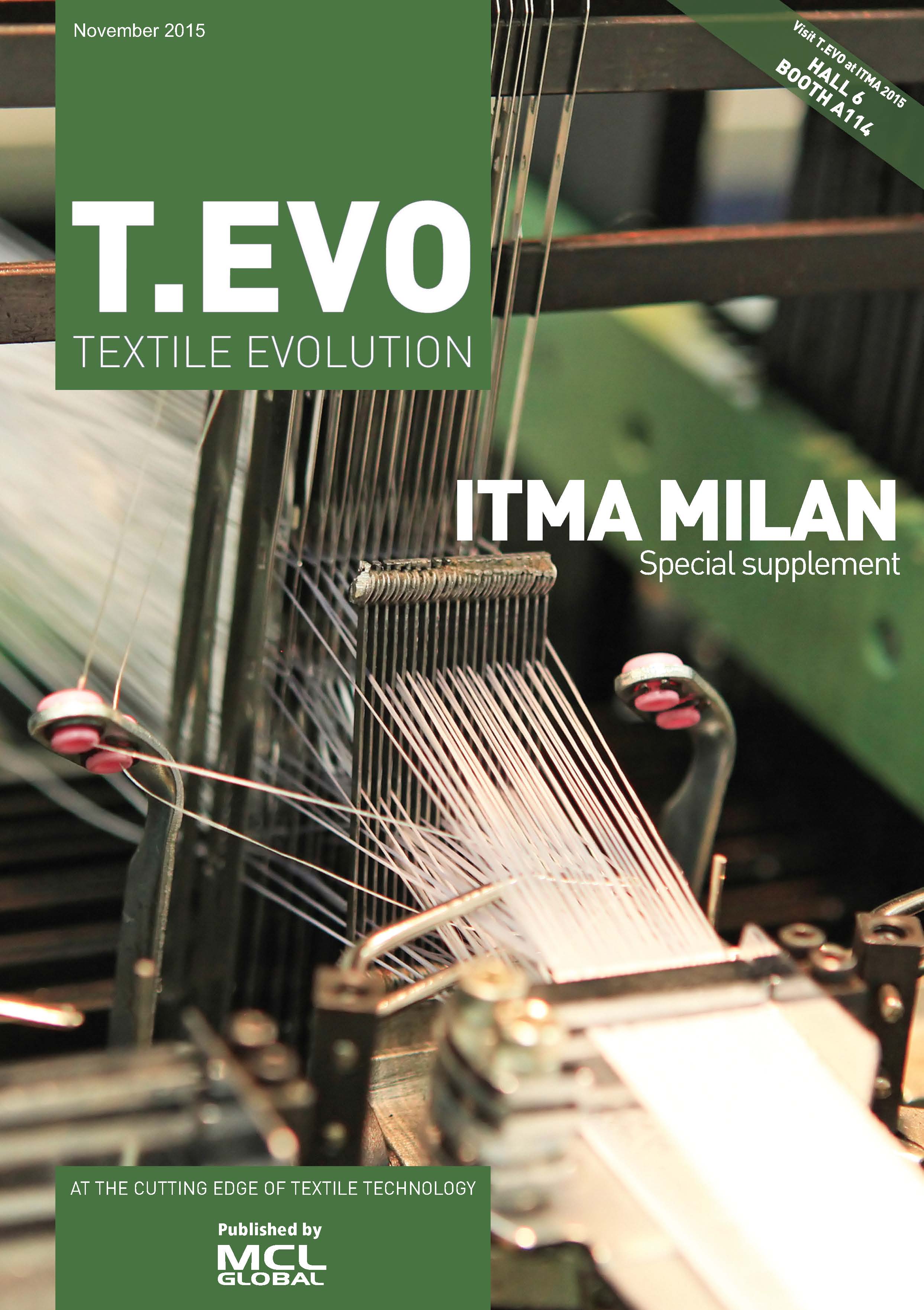 "While many other publishers are scaling back, closing down, cutting frequencies or merging their portfolios, MCL is the only the textile publisher that has consistently launched new printed and online titles for the industry over the last few years," said John Mowbray, Editorial Director at MCL.
"With T.EVO, we have now brought to market a new, high quality technical publication, which was actually requested by our existing readership of apparel retailers, textile mills and in particular by outdoor and sportswear brands."
Having already published four printed T.EVO supplements as part of a piloted pre-launch, the reaction to our test marketing has been overwhelmingly positive. "T.EVO is brilliant. It made me realise that the market was lacking quality," according to Charles Ross, Performance Sportswear Design, UK. "It's great to hear about niche, valid publications being created rather than hearing about publications disappearing," added one leading global PR company.
The global technical textiles market has developed at considerable pace in recent years, with significant, ongoing progress in areas such as functional fabrics, wearable technologies and the use of nanotechnology to produce new textile products with unique properties. 
Given our readership is actively requesting this type of information from MCL, we realised that by using our experience, vast network of contacts, and unique insight into this market, we believe the launch of T.EVO plugs a significant gap in the market and provides the technical textiles and functional apparel sectors with a much-needed reliable new source of unique information.
T.EVO will be read by fabric designers, fabric engineers, textile manufacturers and retailers and brands, as well as government purchasers and industry suppliers. It looks at key innovations in the technical apparel and fabric sectors across the entire technical textile supply chain.
Coverage includes:
Functional fabrics

Raw materials

Textile dyeing and finishing

Textile printing

Fibres and yarns

Technical apparel

Wearable technologies

Textile machinery

Nanotechnology

Industrial fabrics
T.EVO will be published six times a year in printed format, as well as digitised online. All our premium content – including daily news – is archived on the web.
Registered members and subscribers also receive our weekly e-newsletters.To make sure you receive full access to our website and get our bi-monthly magazine delivered direct to your door, subscribe online here where we have a range of cost effective options. Alternatively, contact Katie Best at This email address is being protected from spambots. You need JavaScript enabled to view it. or call: +44 1977 708488.
For advertising opportunities and enquiries, visit this page to request a media pack. Alternatively, contact Lorna Quarmby at This email address is being protected from spambots. You need JavaScript enabled to view it. or call: +44 1977 708488.